Sliced 50% Iberian breed free range Pork Cured Ham
assortment

gift with sliced 7B Premium ham vacuum pack into a 10 blíster gourmet & cured acorn-fed 100% iberian Sausages.
10 X Blister 80gr.Iberico Pata Negra Ham

1 X 500gr. LOMO ibérico de Bellota
1 X 500gr. Chorizo de Bellota (cular)
1 X 500gr. Salchichón de Bellota (cular)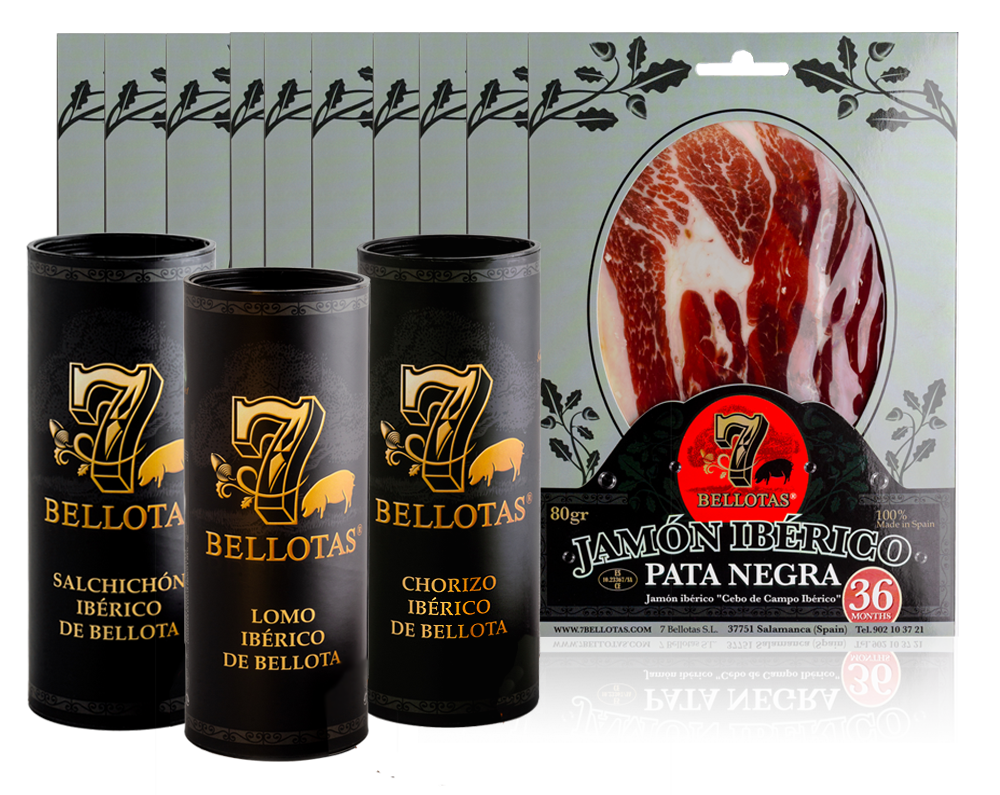 7B Premium® Iberian ham is distinguished among the others Cured hams for its

unique

taste.
Iberian Pata Negra Ham Sliced Thin for Better Taste & Flavour