7 Bellotas S.L.
We are an small family company dedicated exclusively to the Art of the Pata Negra iberico Ham from Salamanca, Spain.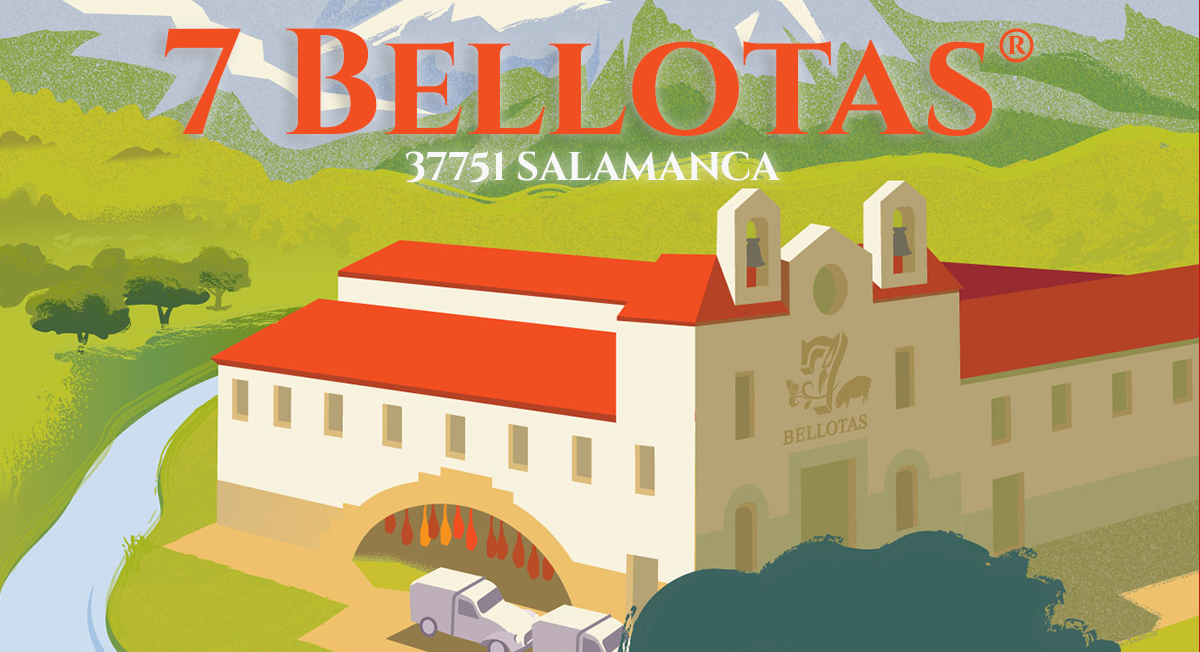 Our Iberico hams and charcuteries are loved by worldwide chefs, culinary specialists, food lovers, home cooks, and everyone in between from across the globe.
Being in the iberico industry for a very long time now, we have earned the trust of our clients. All our products are certified by the Spanish Iberico Classification & Labeling Regulations (Royal Decree of January 10, 2014).


Tapping into the power of Internet technology, we firmly believe that our official online shop where you can easily purchase our gourmet products became a necessity. You can now conveniently browse our shop and look for the perfect 7 Bellotas product to include in your special party or event.
7 BELLOTAS, S.L.
Calle La Cuesta sn
C.P. 37751 Gallegos de Solmirón
Salamanca (Spain)
E-mail: 
ventas@7bellotas.com
Tel. (+34) 656 874 355WhatsApp. (+34) 656 874 355Registered at the Mercantile Register of Madrid under Volume 26.725 Folio: 1 Sección 8ª del L. de S. Sheet: M-481560 and with Corporate Tax ID no. ES-B85695617