Buy Online the original Acorn-fed Iberian Ham (Jamón ibérico de Bellota) Made 100% Artesan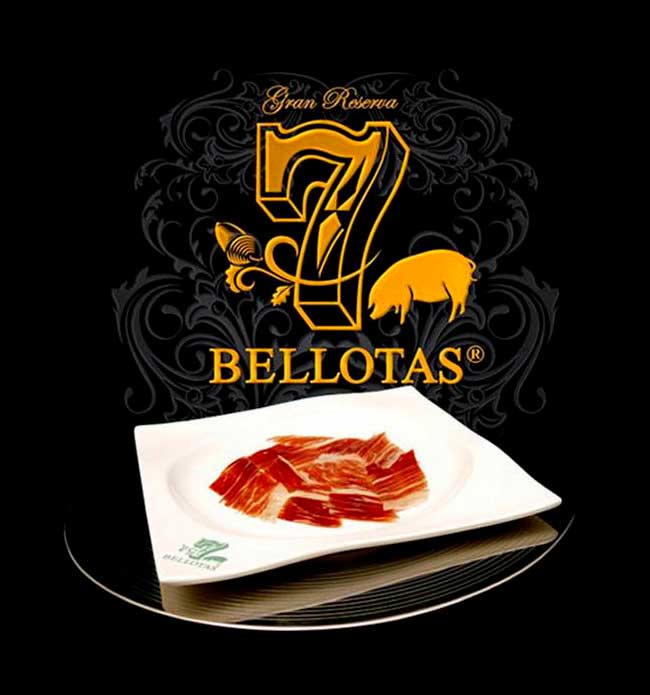 Enjoy a true Pata Negra Iberian Ham from Salamanca
We are glad to present our Iberian ham Pata Negra (Jamón Ibérico de Bellota) from Salamanca. The 7 BELLOTAS® Iberian ham is made 100% Natural and is produced in a small scale to seduce those with a passion for the Pata Negra Ham.
7 BELLOTAS® Ham, a Unique Gourmet Experience
Welcome to the online shop where you can buy Iberian ham (Jamón Ibérico de Bellota) and Iberian sausage (Embutidos Ibéricos) from free Range Iberian pig feed exclusively on Acorns (Bellotas) for Two Years.