The Most Richly Flavoured of All Cured Hams From Spain
Buy Online 7 BELLOTAS Acorn-fed Iberian Ham (Jamón de Bellota) Made 100% Natural.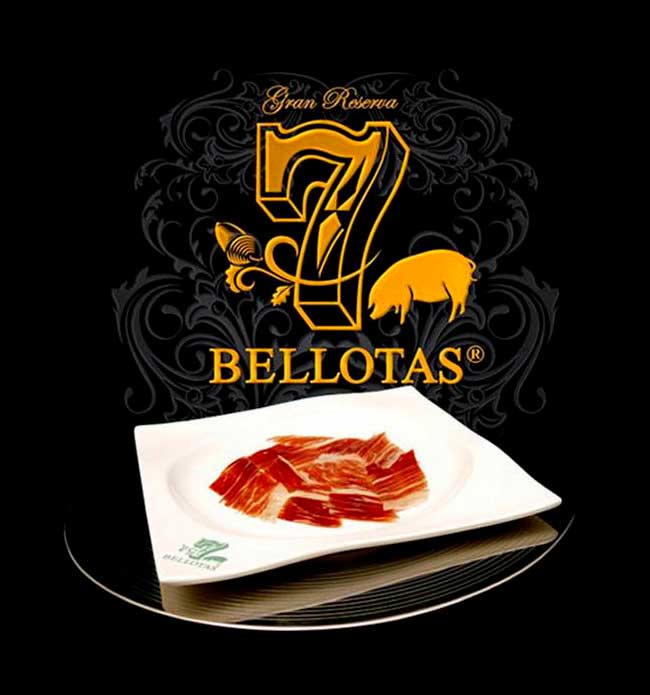 Jamon 7 Bellotas® is Prized For its Unique Taste
We are glad to present our spanish cured Pata Negra ham (Jamón de Bellota) from Salamanca, Spain.

Jamon 7 BELLOTAS® is made on a small scale to seduce those with a passion for Pata Negra Cured Ham from Spain.

7 BELLOTAS® Ham, a Unique Gourmet Experience
Welcome to the online shop where you can buy Iberian ham (Jamón Ibérico de Bellota) and Iberian sausage (Embutidos Ibéricos) from Spain.

7 Bellotas ham comes from a free Range Iberian pig feed exclusively on Acorns (Bellotas) for Two Years.