Free Range Acorn-Fed 100% Ibérico Pata Negra Ham

7 BELLOTAS® Cured 100% iberico ham is made on a small scale to seduce those with a passion for pata negra ham from spain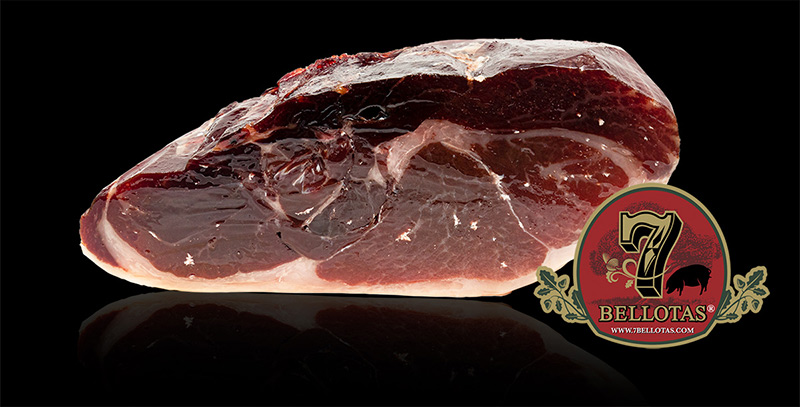 7 Bellotas® is Prized For its Unique Taste
Get a taste of the very best 7 Bellotas Cured Pata Negra 100% Iberico Ham from free-range Iberian pigs fed exclusively on acorns during the seasons of Montanera.
It is the last stage or the fattening period of Iberian pigs where they live in freedom in a pasture surrounded by natural plants and acorns.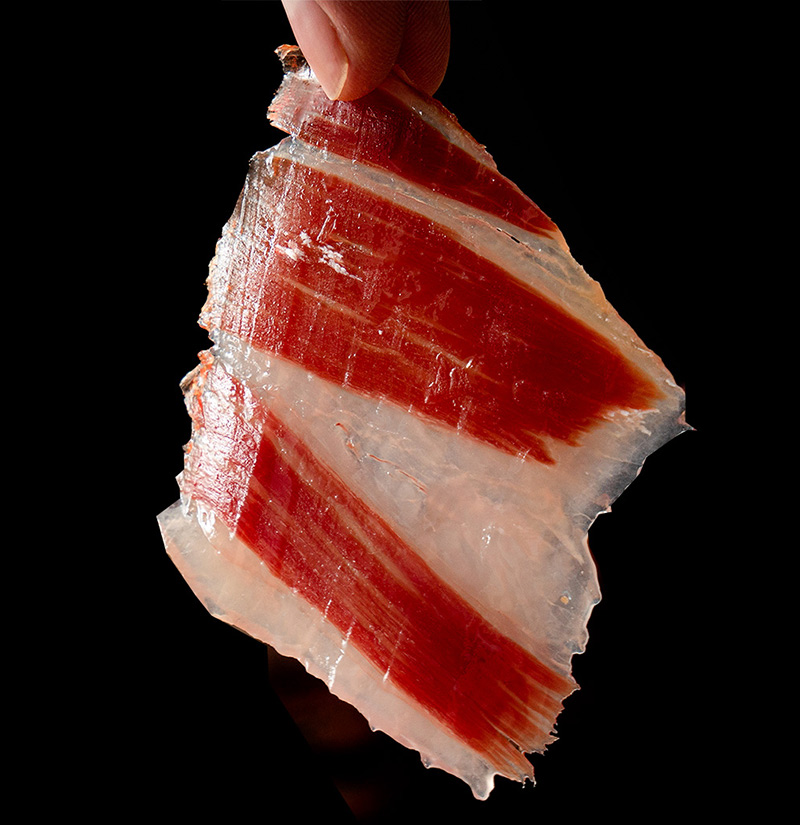 7 BELLOTAS® Acorn-Fed 100% Ibérico Ham
If you want to impress your guests and curate an exceptional grazing table, our 100% Iberico Pata Negra boneless Ham is sure to become the main thing at your party.

Solid when cut, delicious to taste and smell, aromatic, and aesthetically pleasing, this ham is prepared using only artisanal traditional methods to bring into play all the organic resources that contributed to its production.

It is rich in monounsaturated acids and oleic oil and is low in calories.
NUTRITIONAL Information
| Nutritional information | Per 100g |
| --- | --- |
| Energetic value | 347 Kcal/1438 Kj |
| Fats | 24 g |
| Monounsaturated fats | 15,8 g |
| Carbohydrates | 0,7 g |
| Sugars | 0 g |
| Proteins | 32 g |
| Salt | 4,9 g |
NO Gluten, NO LaCtose, no aditives, 100% NATURAL
Complete your charcuterie table with so much grace and surprise your guests. It offers an exquisite Jamon experience.
Known as the undisputed king of all hams, our boneless Pata Negra is made on a small scale to maintain its freshness and to cater to those with a true passion for high-quality Pata Negra ham from Spain.

Whether you are an enthusiast or looking for a perfect Jamon for Christmas or your charcuterie platter, Pata Negra is always the best choice.