Acorn-Fed 100% Ibérico Ham Pata Negra (48 Months)
Get a taste of the 7 Bellotas® 100% Iberico Ham from free-range Iberian pigs fed exclusively on acorns during the seasons of Montanera. It is the last stage or the fattening period of Iberian pigs where they live in freedom in a pasture surrounded by natural plants and acorns (Bellotas).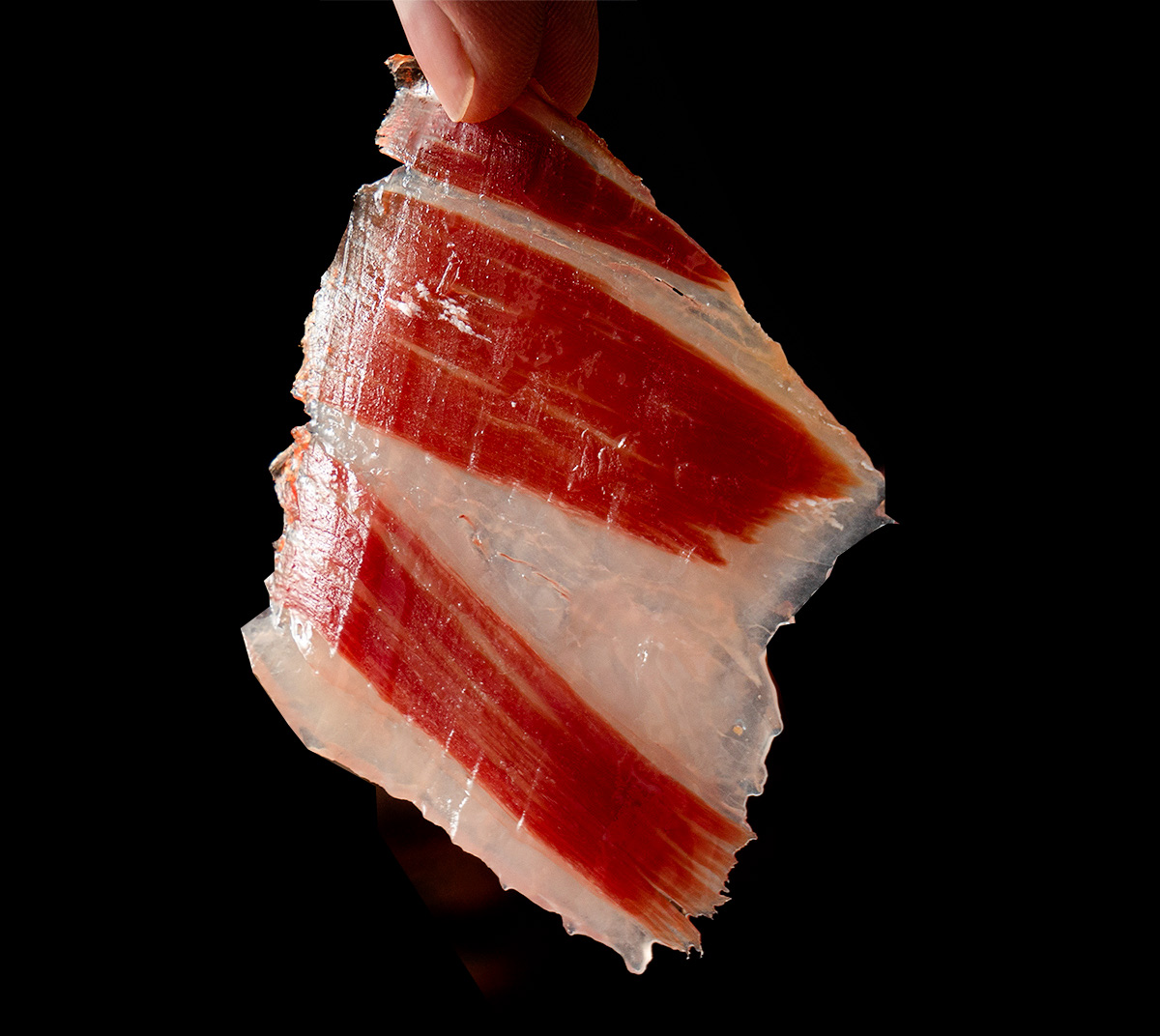 7 Bellotas® is Prized For its Unique Taste
7 Bellotas 100% Iberico ham is simply the most richly flavored Pata Negra ham from Spain!
Prized for its unique and truly incredible taste, you'll immediately know how much dedication, knowledge, expertise, and passion this piece of gourmet meat has seen.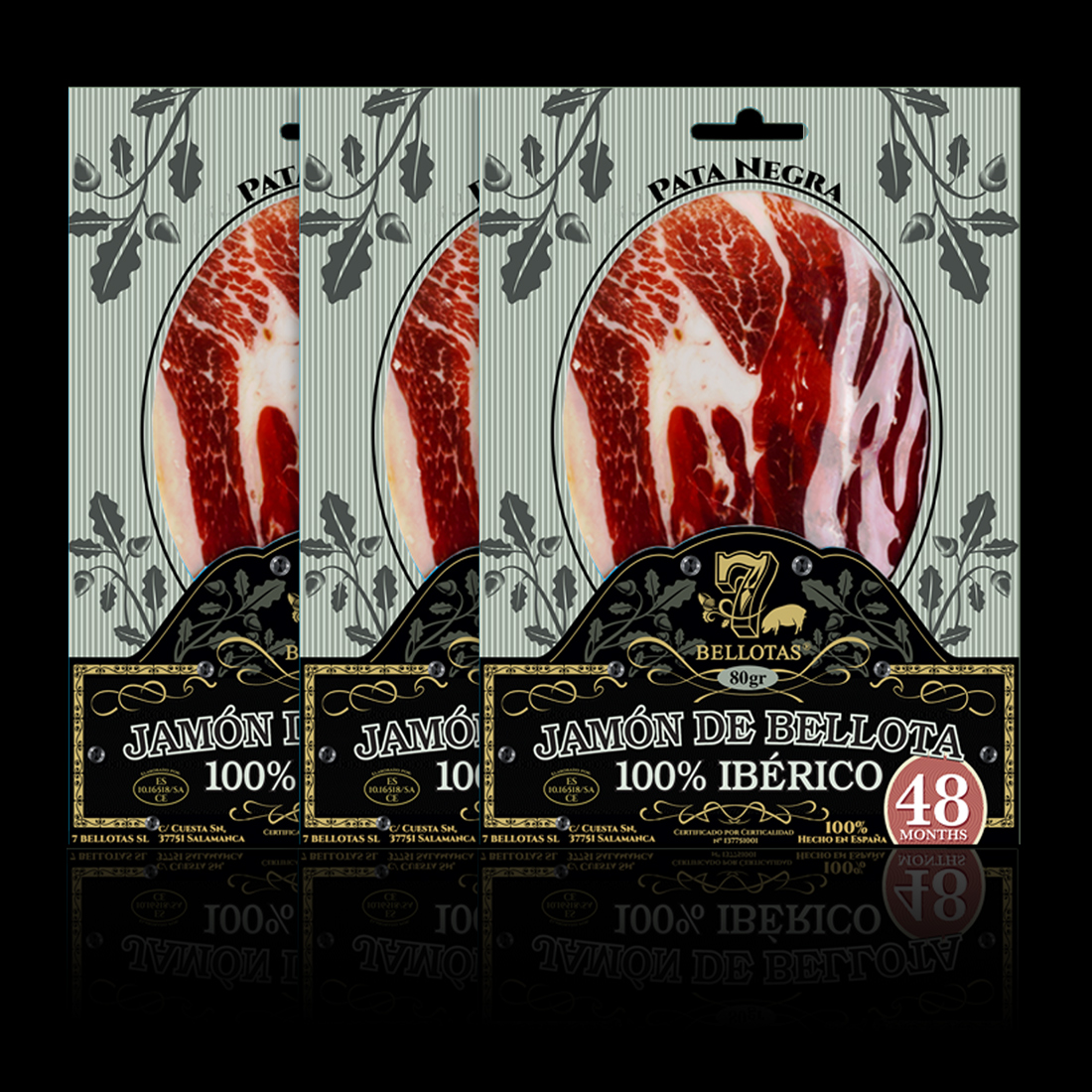 Take your palate up a notch

7 BELLOTAS ham is prepared using only traditional methods to bring into play all the organic resources that contributed to its production. 
It is rich in monounsaturated acids and oleic oil and is low in calories
NUTRITIONAL Information
| Nutritional information | Per 100g |
| --- | --- |
| Energetic value | 347 Kcal/1438 Kj |
| Fats | 24 g |
| Monounsaturated fats | 15,8 g |
| Carbohydrates | 0,7 g |
| Sugars | 0 g |
| Proteins | 32 g |
| Salt | 4,9 g |

7 BELLOTAS 100% Iberico Ham is clean and contains zero artificial or harsh ingredients. It has no gluten, no lactose, no additives, and is completely organic and 100% natural.