7 Bellotas Acorn-fed 100% Iberico cured loin
Meticulously cured to perfection, our acorn-fed 100% iberico race Loin has a melt-in-your-mouth texture that is simply irresistible. Each slice offers a harmonious balance between the cured meat and the delicious infiltrated fat, creating a symphony of flavors that will delight your palate.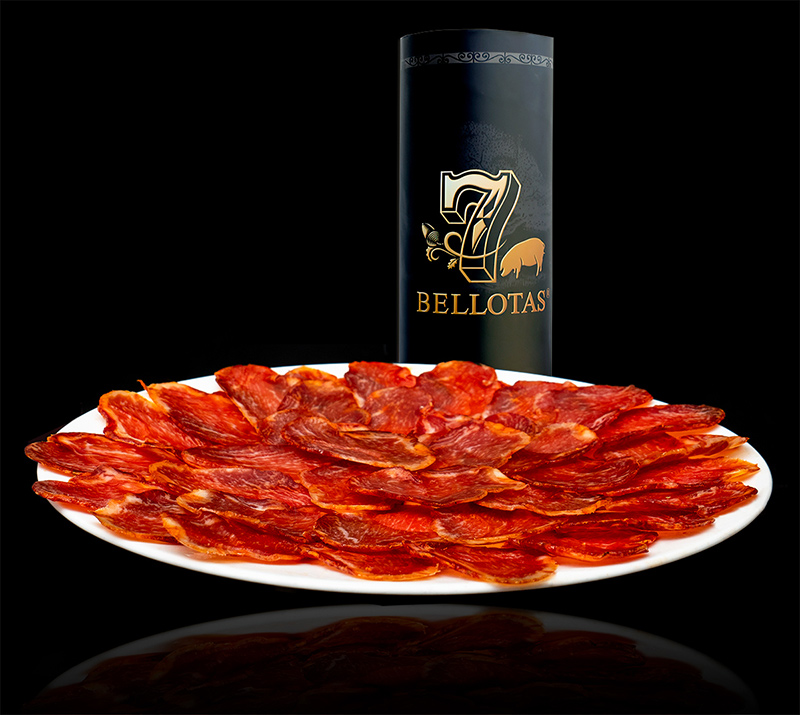 7 Bellotas Cured Loin has a large selection of meat that clearly displays the beautiful white swirl of white fat that makes it taste uniquely good, rich, and irresistibly flavorful.
This is not a common pork cured loin, this is a Lomo 7 BELLOTAS. The combination of this noble cut and our meticulous natural preparation elevates its flavor up a notch, giving you a unique gastronomic experience that will leave you wanting more.
Our Iberico Cured Pork Loin is absolutely clean and contains zero artificial or harsh ingredients. It has no gluten, no lactose, no additives, and is completely organic and 100% natural.