7 BELLOTAS® Iberian Longaniza Sausage (500gr.)
 Longaniza ibérica (chorizo)
7 BELLOTAS® LONGANIZA dry cured sausage (Chorizo), Spiced Sausage seasoned with natural spices, wine wine, garlic and others ingredients. 
Dry Cured sausage elaborated 100% in the traditional manner from Salamanca, Spain



⭐⭐⭐⭐⭐
Customer ratings and reviews
Description
7 BELLOTAS® LONGANIZA Dry Cured Sausage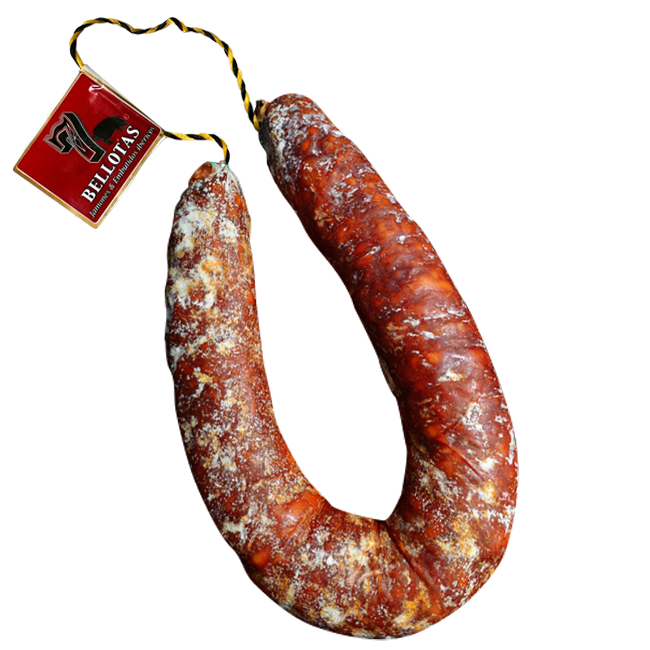 NO Gluten, NO LaCtose, 100% NATURAL
Customers who bought this product also bought:
Reviews
By
Sandro M.
on 03 Jan. 2022 (
7 BELLOTAS® Iberian Longaniza Sausage (500gr.)
) :
By
Rafael M.
on 02 Dec. 2021 (
7 BELLOTAS® Iberian Longaniza Sausage (500gr.)
) :
The customer has rated the product but has not posted a review, or the review is pending moderation