Acorn-Fed 100% iberico Chorizo sausage
Acorn-fed 100% iberian Chorizo dry cured sausage seasoned with natural spices, garlic and well-pronounced notes of paprika.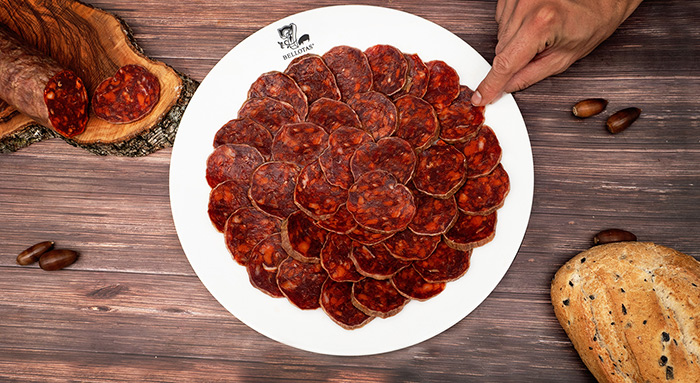 Chorizo 100% Natural
The finest cuts of pork from the Iberian pigs were selected to create this incredibly-tasting chorizo sausage. Naturally cured, this process further accentuates the flavor and the aroma of the meat.
This artisanal meat is 100% elaborated by traditional methods. Its amazing flavor lies in the way the Iberian pigs were raised and fed. They live and graze freely in a pasture surrounded by natural plants and acorns.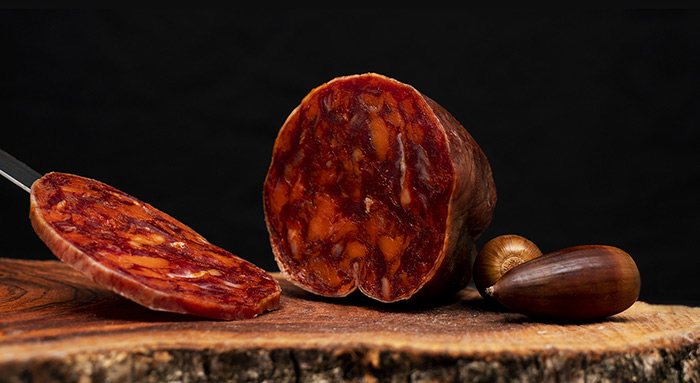 7 Bellotas Chorizo sausage is completely free of gluten, lactose, additives, and preservatives.