Salchichón 7 BELLOTAS® Made 100% Natural
Take your palate up a notch with the flavorful 7 Bellotas Acorn-Fed 100% Iberico race Salami cured sausage. It is seasoned with pepper, garlic, and sea salt. Made from free-range Iberian acorn-fed pigs, our best-selling Salchichon has the finest quality meat giving it a great savor.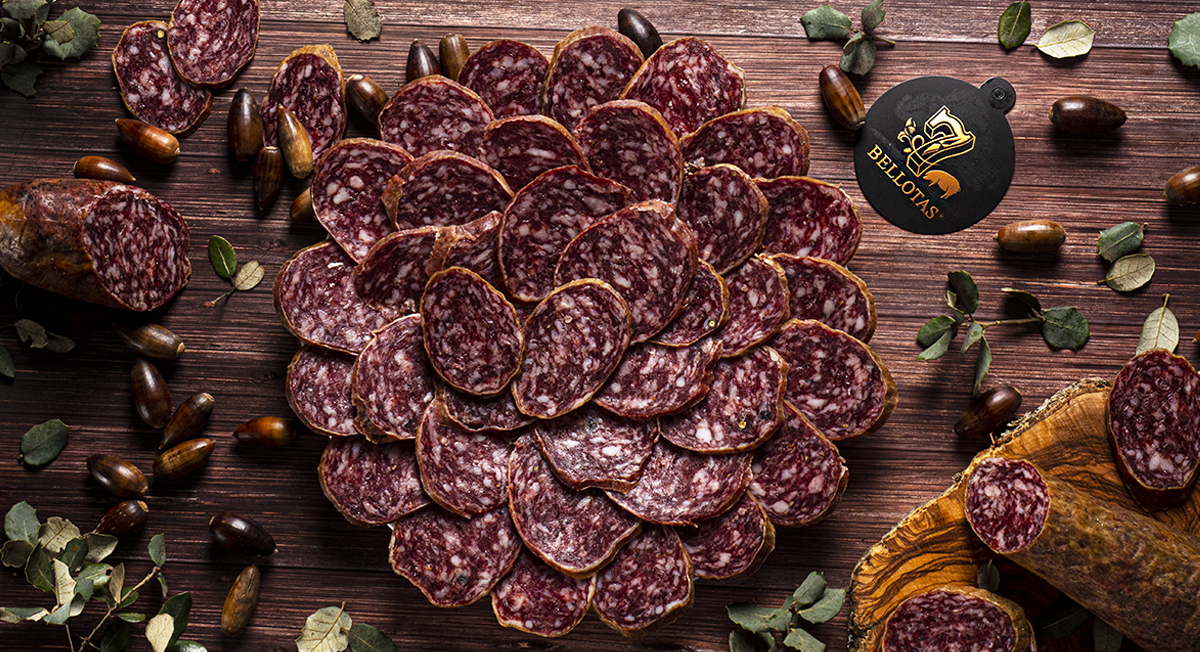 Salchichón 100% Ibérico Bellota

It is dry-cured and contains no paprika but the peppery flavors are more pronounced. 7 Bellotas salami is unlike your usual salami. A charcuterie platter without a great-tasting salami is never complete.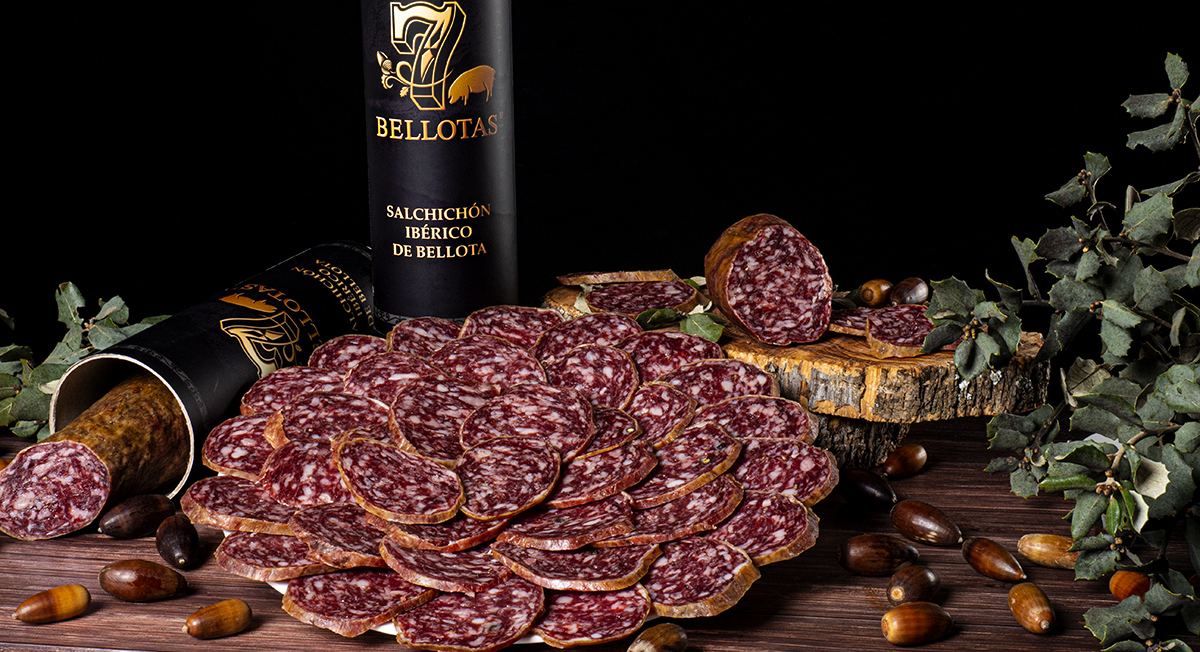 A Traditional dry cured Salami pork sausage
The finest cuts of pork from the 100% Iberian pigs were selected to create this incredibly-tasting Salchichon sausage. Naturally cured, this process further accentuates the flavor and the aroma of the meat.