7 Bellotas dry cured loin
Pork loin is already a special cut but when it comes from an 100% Iberian pig that is free-range raised in a healthy pasture and fed only with acorn, the taste is even more glorious.
Cured to perfection, this acorn-fed pork loin has a melt-in-your-mouth texture. This one is something you should not miss placing in your shopping cart if you are after a real dining treat.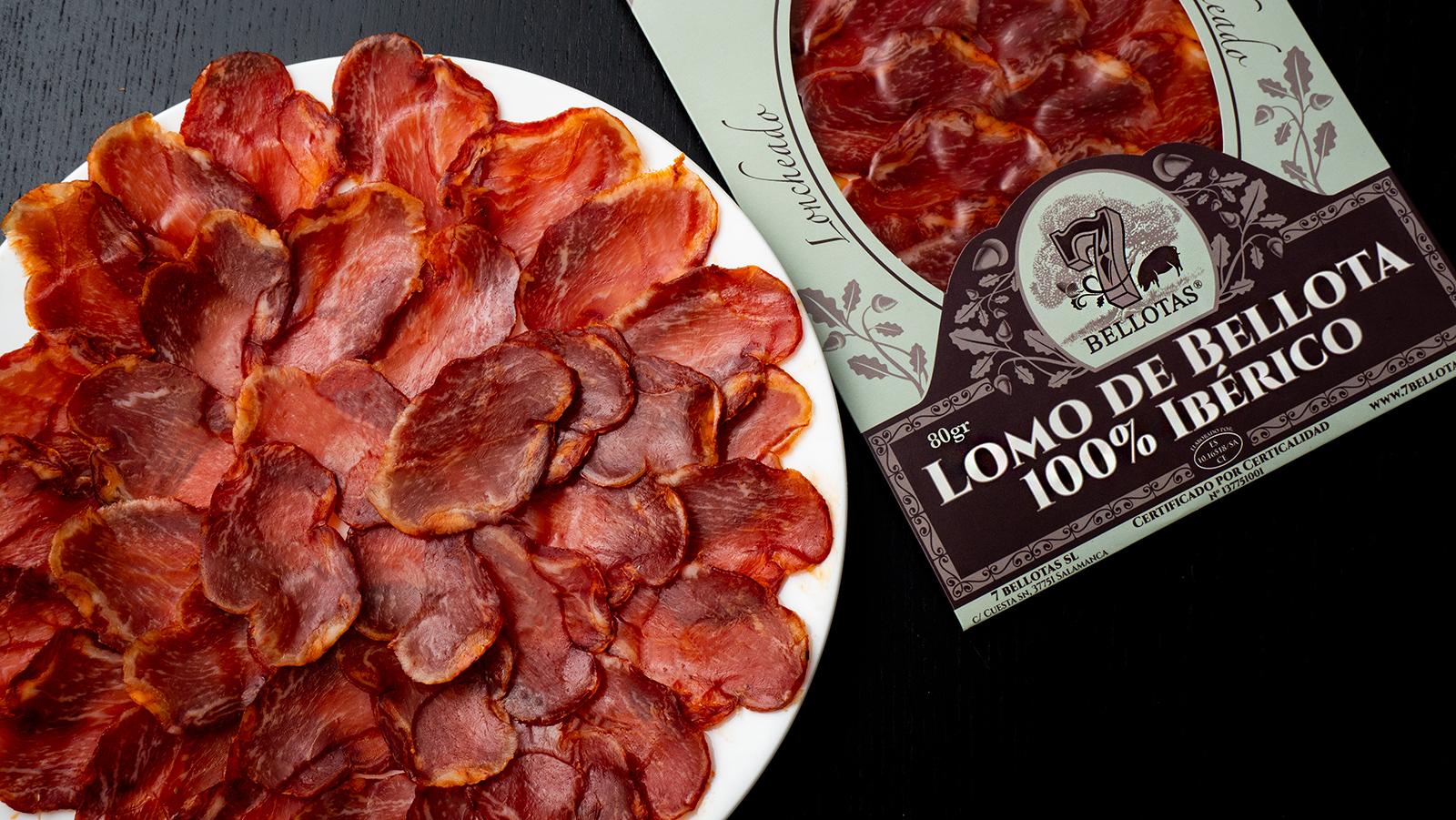 7 Bellotas Cured Loin has a large selection of meat that clearly displays the beautiful white swirl of white fat that makes it taste uniquely good, rich, and irresistibly flavorful.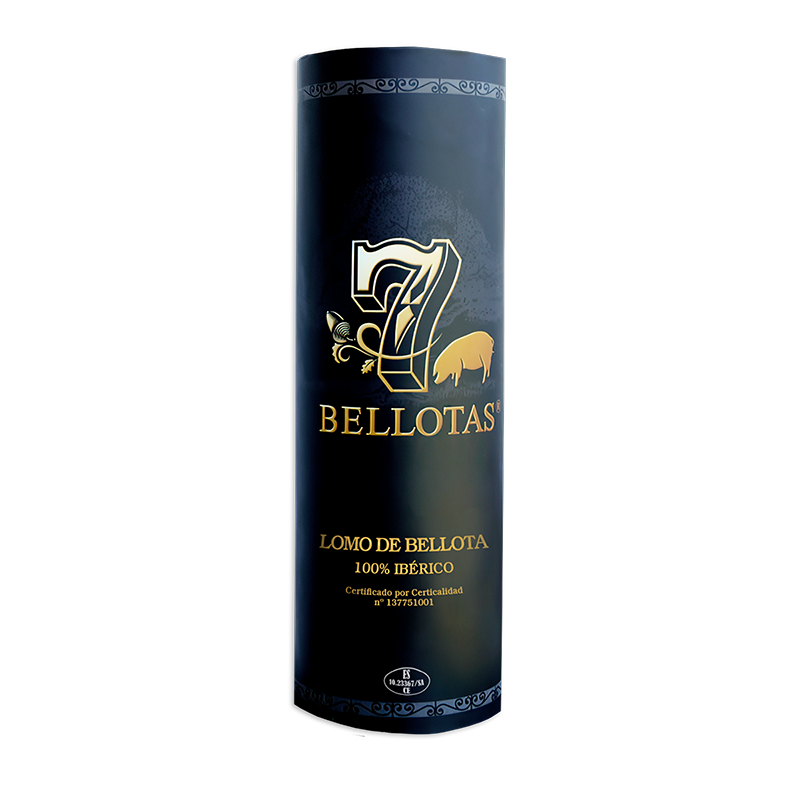 Praised all over the world by gourmet palates and chefs, our Iberico Cured Pork Loin is absolutely clean and contains zero artificial or harsh ingredients. It has no gluten, no lactose, no additives, and is completely organic and 100% natural.