Acorn-Fed Iberian LOMITO Sausage (Cured underloin)
The 7 BELLOTAS dry cured LOMITO also has a large section of meat that clearly displays the beautiful swirl of white fat that makes it taste uniquely good, rich, and irresistibly flavorful.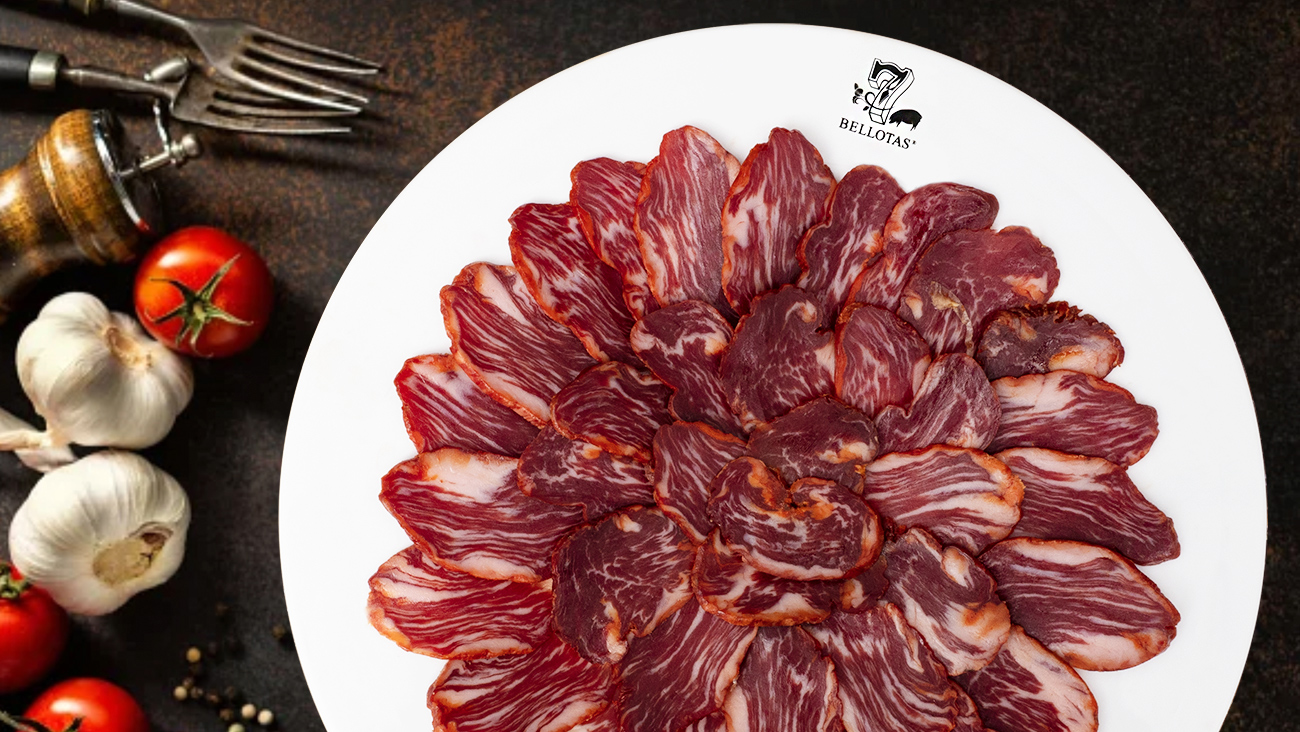 7 BELLOTAS LOMITO is worldwide praised by gourmet palates and chefs

Dry Cured pork Underloin sausage (LOMITO)
Our 100% Iberico Cured Pork underLoin is absolutely clean and contains zero artificial or harsh ingredients. It has no gluten, no lactose, no additives, and is completely organic and 100% natural.