Acorn-Fed 100% Ibérico Shoulder Ham
7 BELLOTAS® shoulder ham 
d
ry cured with love and hung for over 26 months in a 100% natural dryers.
7 BELLOTAS® acorn-fed 100% Free Range iberian shoulder ham paleta de bellota is Made in a Small Scale to Seduce those with a Passion for Pata negra ham from Spain.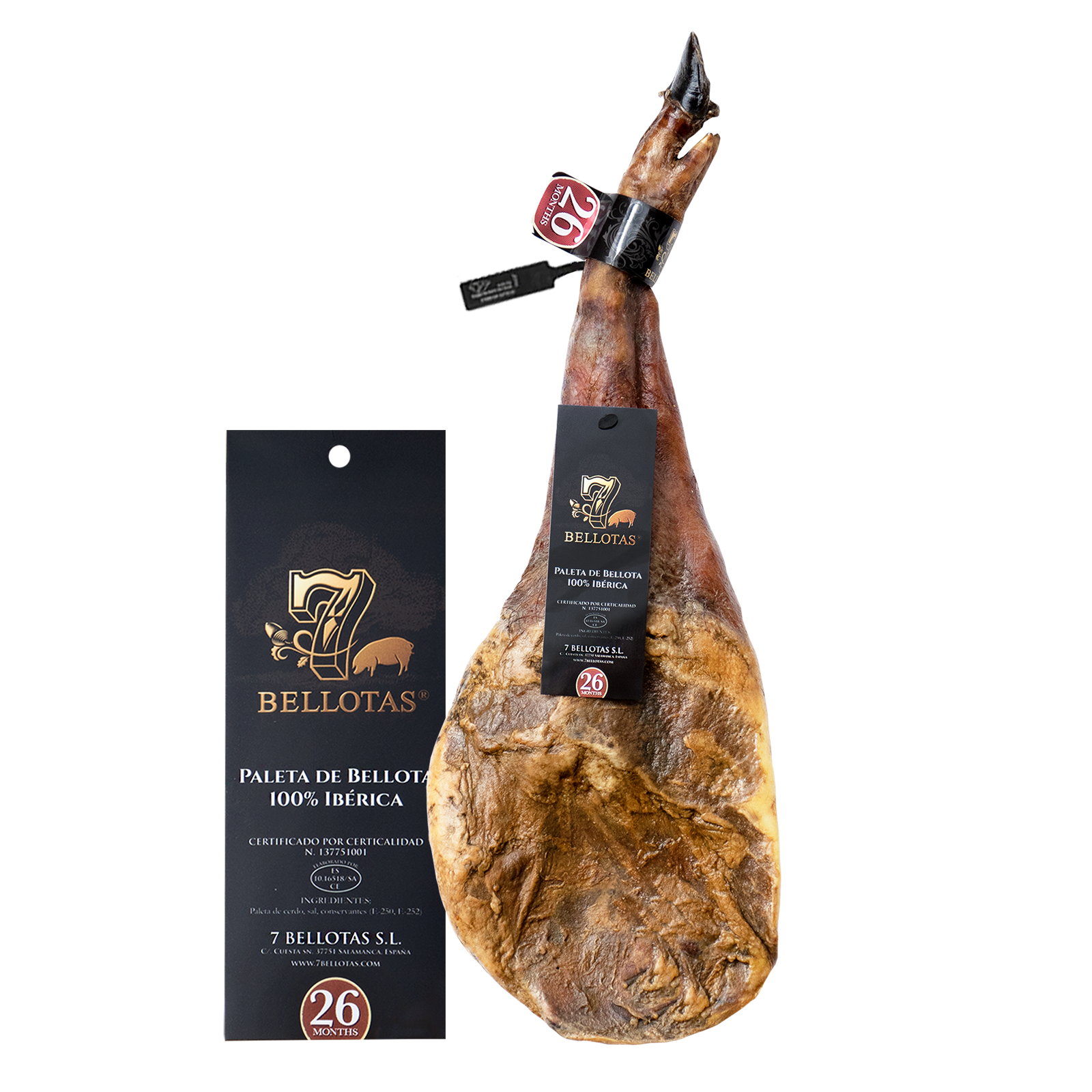 7 BELLOTAS® a Unique gourmet Experience.