Jamon 7 BELLOTAS® Premium Royal
The limited edition 7 BELLOTAS® Ham Premium Royal is a rarly produced Jamon, the result of a selection of the best. has been cured for over 64 months in a natural dryers.
7 BELLOTAS® Acorn-fed 100% ibérico ham is made from a free range iberico pig fed exclusively on acorns during two years of montanera.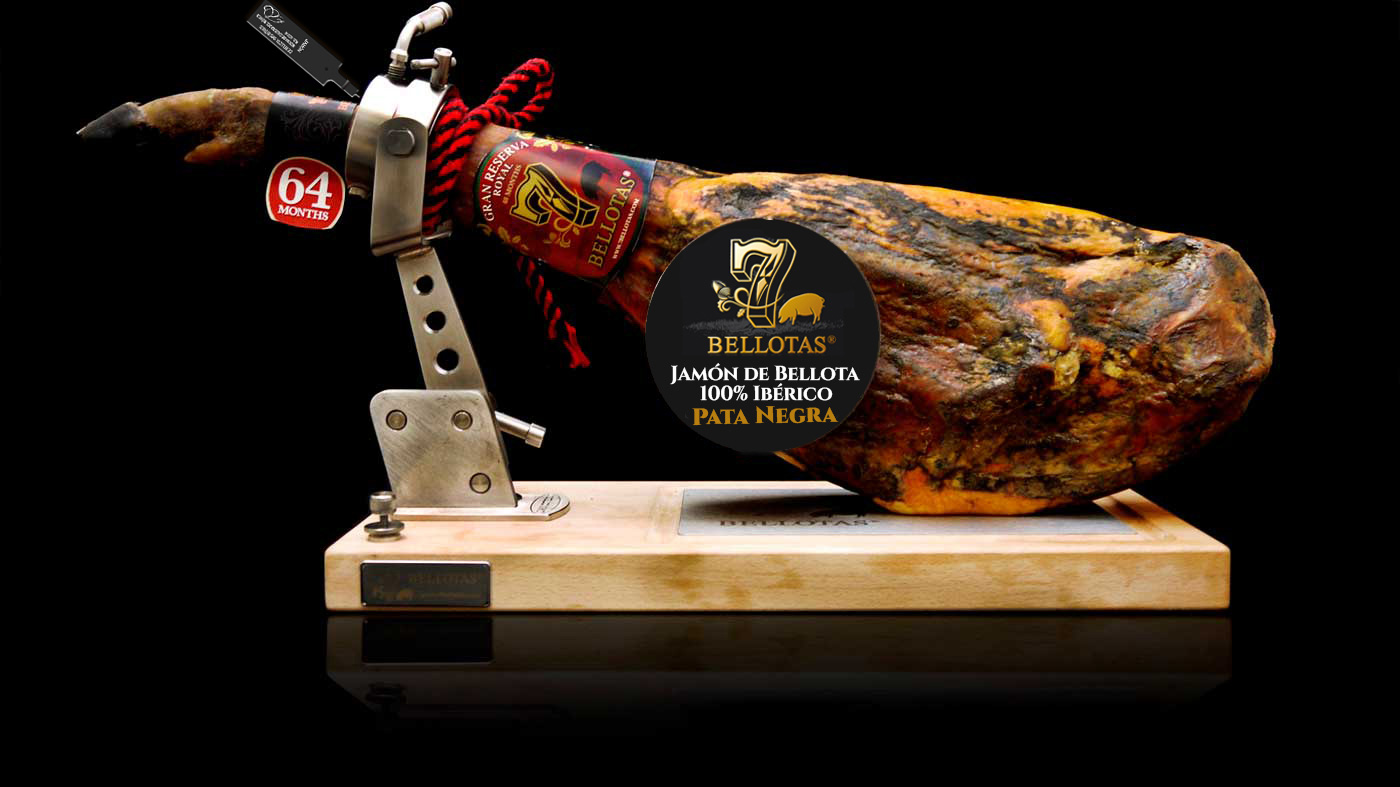 The Most Richly Flavoured of Pata Negra Hams from Spain
NUTRITIONAL Information
| Nutritional information | Per 100g |
| --- | --- |
| Energetic value | 347 Kcal/1438 Kj |
| Fats | 24 g |
| Monounsaturated fats | 15,8 g |
| Carbohydrates | 0,7 g |
| Sugars | 0 g |
| Proteins | 32 g |
| Salt | 4,9 g |
7 Bellotas® is Prized For its Unique Taste