Free Range Acorn-Fed Pata Negra Ham made 100% Natural
7 BELLOTAS elaboration techniques current date back to ancient method, these black-foot 100% iberian pigs are fed on acorns, dry cured with love and hung for over four years in a natural dryers.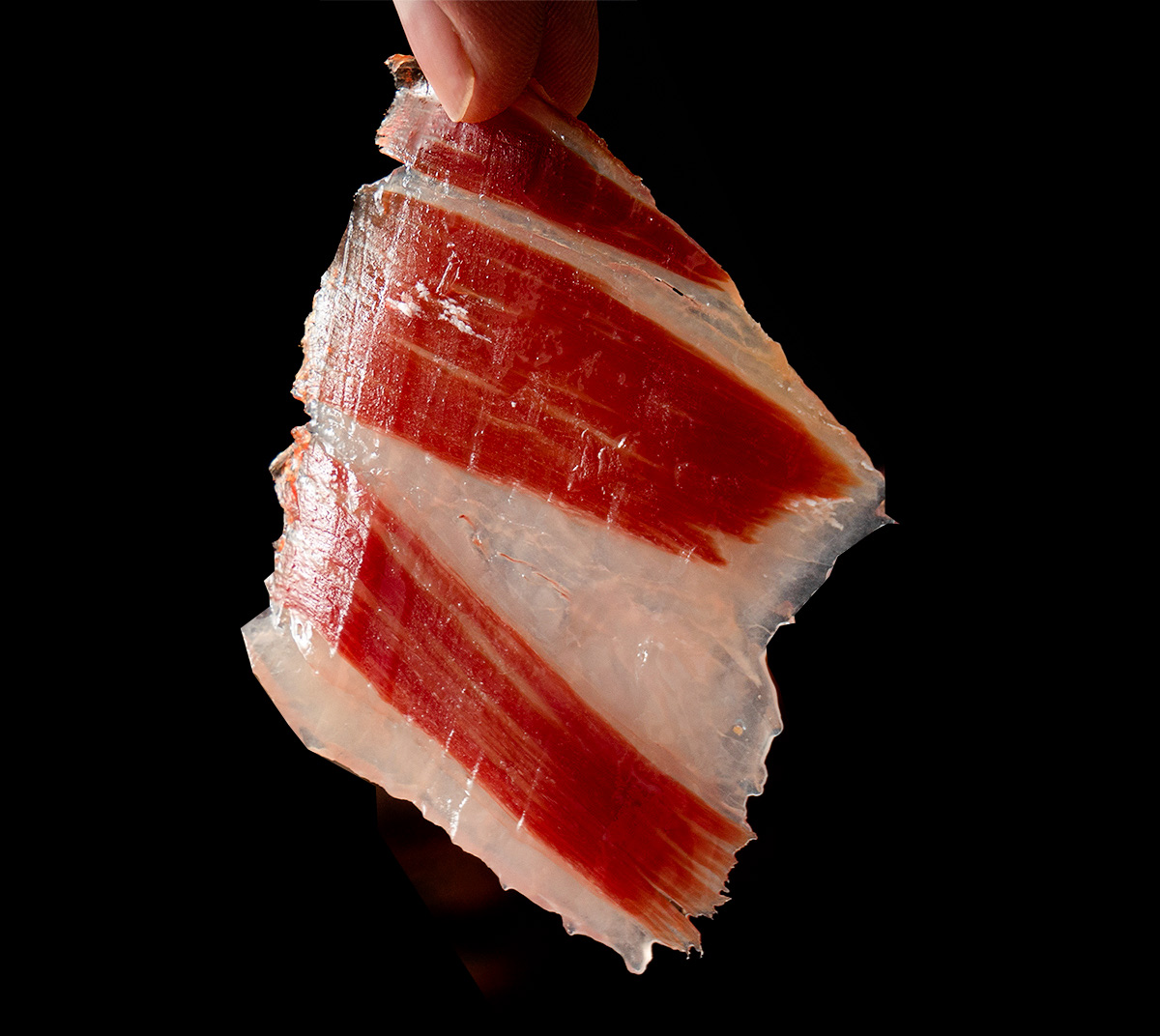 7
BELLOTAS® ham is made from a Iberico pigs that lives roaming the countryside (Dehesa) of Spain for two years. These animals produce a Pata Negra Ham that are marbled with rich golden fat.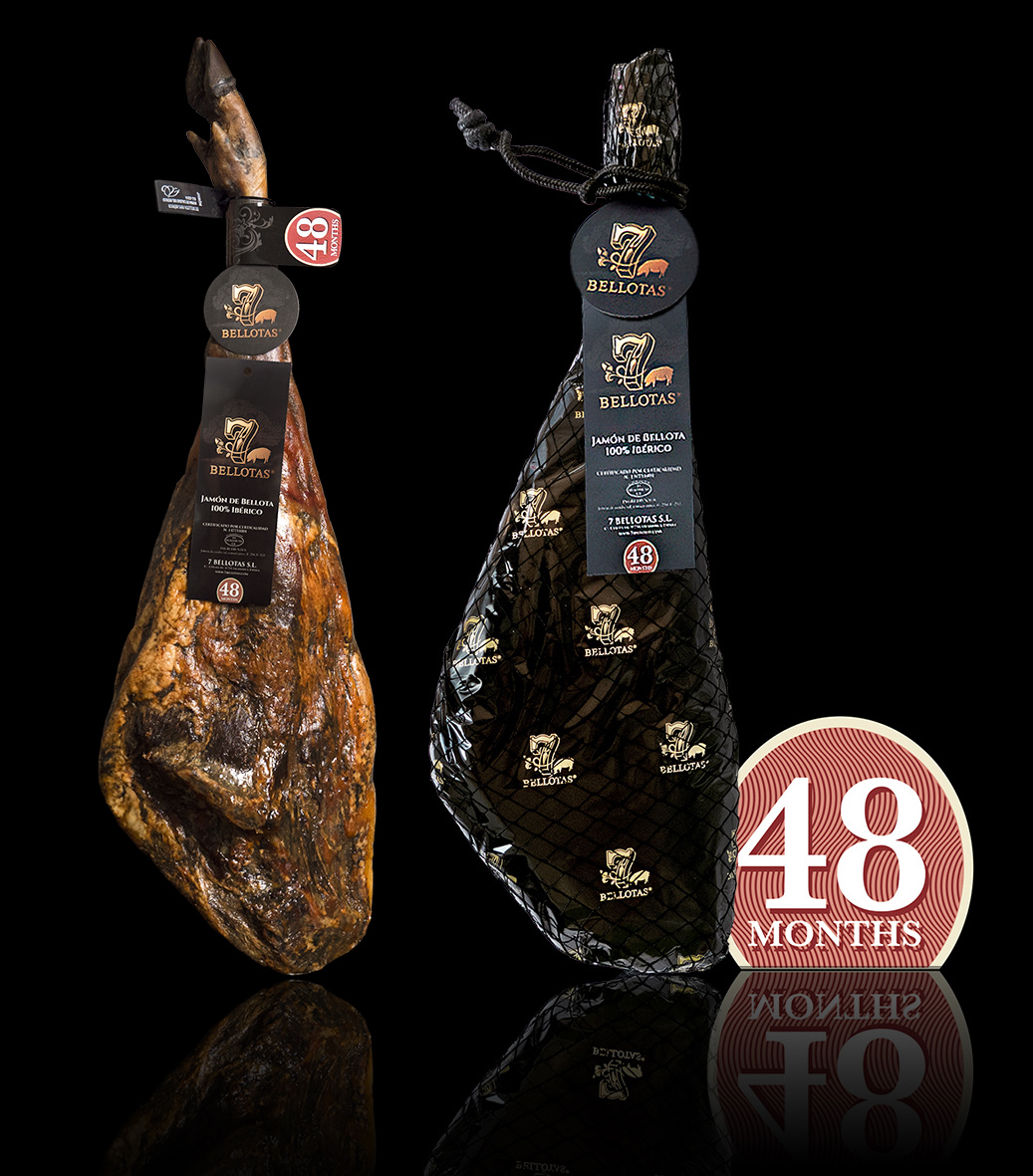 7 BELLOTAS®

is distinguished among the others Pata Negra hams for its

delicate Flavours

and exuberant taste.

NUTRITIONAL Information
| Nutritional information | Per 100g |
| --- | --- |
| Energetic value | 347 Kcal/1438 Kj |
| Fats | 24 g |
| Monounsaturated fats | 15,8 g |
| Carbohydrates | 0,7 g |
| Sugars | 0 g |
| Proteins | 32 g |
| Salt | 4,9 g |
NO Gluten, NO LaCtose, no aditives